Buffet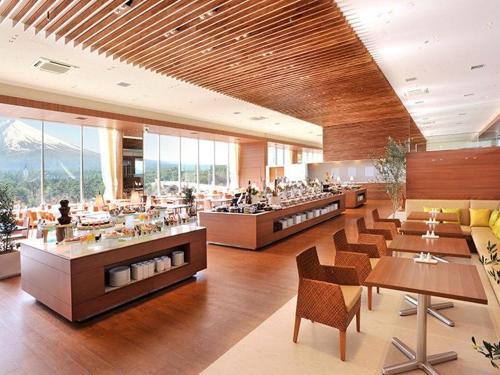 Buffet ~ Resort Dining Fujiyama Terrace~

[Hours]
Breakfast (Buffet) 6:00 a.m.? 10:00 a.m.
Lunch (Buffet) 11:30 a.m. ? 3:00 p.m.
Dinner (Buffet) 5:30 p.m.? 9:00 p.m.
Midnight (à la carte) 9:00 p.m.? 11:00 p.m
The Resort Dining Fujiyama Terrace is an authentic buffet style restaurant boasting views on Mt. Fuji and Fuji-Q Highland. The spacious open space will make you feel like you are outdoors. This restaurant offers a well-balanced selection of seasonal and local ingredients with more than 80 items for lunch and dinner buffet. You will also be the witness of artistic culinary performances by our chefs cooking your food right in front of your eyes. Sit back and enjoy this terrace-style buffet while gazing at either Mt. Fuji or Fuji-Q Highland?s roller coasters.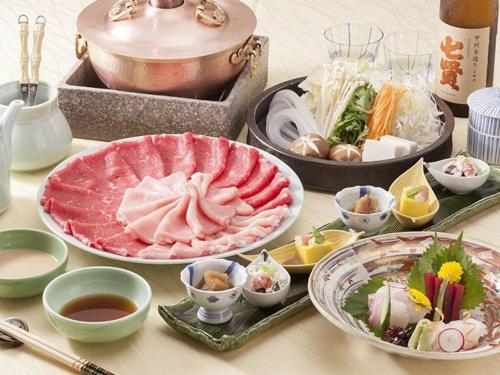 Japanese ~Fumi no Sato ?Kokorogi? ~
 
[Hours]
Lunch 11:30 a.m. ? 3:00 p.m.
Dinner 7:30 p.m. ? 9:00 p.m
The entrance of Japanese restaurant Fumi no Sato ?Kokorogi? evokes an image of a Japanese garden. The menu features elegant traditional dishes such as authentic Kaiseki dishes carefully prepared with seasonal ingredients from the land and the ocean, and popular items that are unique to Japan. Enjoy the freshness of seasonal dishes with all your senses.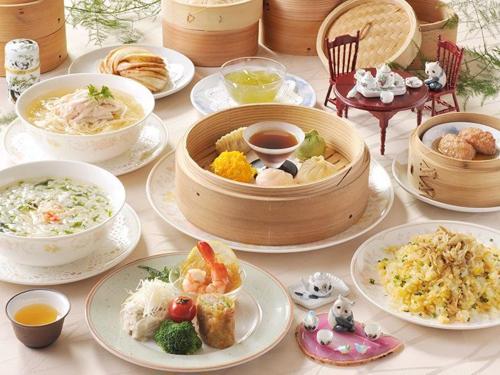 Chinese ~ Shanghai Saikan ~

[Hours]
Lunch 11:30 a.m. ? 3:00 p.m.
Dinner 5:30 p.m. ? 9:00 p.m
Shanghai Cuisine is regarded as one of the four major Chinese cuisines. We serve dishes made from the finest local ingredients and seasonings via authentic techniques. Enjoy tasting seafood cuisine?a Shanghai specialty?together with dim sum and other selections featuring carefully chosen ingredients, in a chic, gorgeous interior that resembles an imperial court.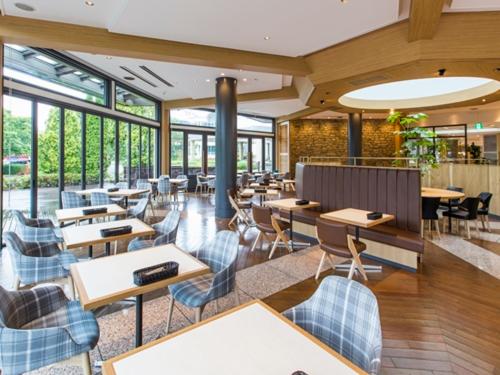 Le Restaurant de Gaspard et Lisa 

[Hours]
Breakfast 8:00 a.m. ? 11:30 a.m.
Lunch 11:30 a.m. ? 2:30 p.m.
Tea time 2:30 p.m. ? 5:00 p.m.
Dinner 5:30 p.m ? 9:00 p.m
Le Restaurant de Gaspard et Lisa is the first ever themed restaurant featuring the popular French children?s book characters Gaspard and Lisa. The restaurant serves popular western dishes (pasta, desserts) and features some of the original recipes inspired from the books. Immerse yourself in the series world by dining in the Paris-inspired interior, browsing through the books and tasting the unique flavors of this themed restaurant.
Karaoke Room Q-Studio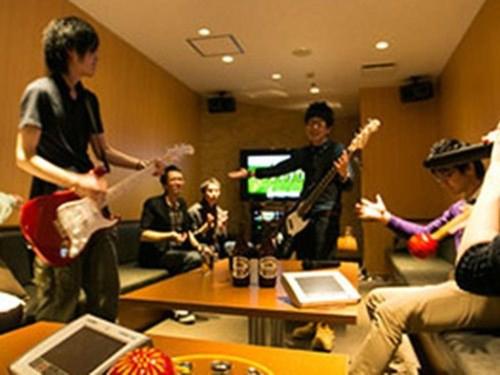 [Hours]
11:30 a.m. ? 11:30 p.m.

The Karaoke Room Q-Studio is a facility guests can reserve to enjoy one of the most popular activities in Japan. Have a unique Karaoke experience while in Japan.