Enjoy soaking in a hot spring and then relax while gazing at Mt. Fuji
Hotel guests are welcome to visit Fujiyama Onsen free of charge during their stay.Come enjoy a very Japanese experience by soaking in hot water.Fujiyama Onsen, with its 300sqm of surface, is one of the largest Onsen facilities in the Japan. Fujiyama Onsen features seven types of bath and a sauna. The bicarbonate bath is unusual even in Japan and is ideal for improving physical and mental health. Other services, such as exfoliation, aroma therapy and massages, are available for a fee.Please note that men and women bath separately.
Please note that guests with tattoos are not allowed in the bathing area.
Hours for staying guests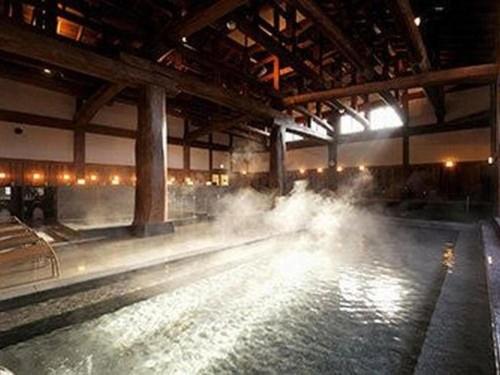 [Check-in day]
3:00 ? 11:00 p.m. (last entry at 10:00 p.m.)

[Check-out day]
7:00 a.m. ? 9:00 a.m. (last entry at 8:30 a.m.)
10:00 a.m. ? 12:00 noon *Closed from 9:00 to 10:00 a.m. for cleaning
[For staying guests only] Private rotenburo (open-air bath)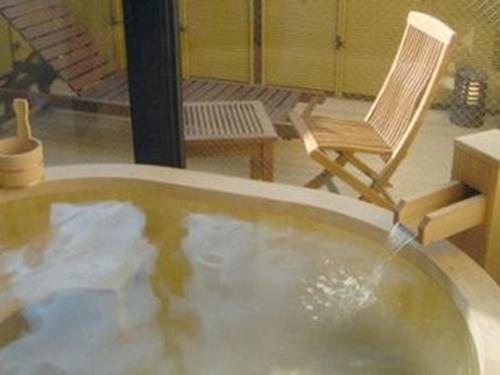 The private rotenburo on the third floor of Fujiyama Onsen may be rented out by guests staying at the hotel.
The private room features a bath and Japanese-style space where you can relax after bathing. The private rotenburo is a mixed bath and can be enjoyed by couples and families.

[Hours]
11:00 a.m. ? 11:00 p.m. (last entry at 10:00 p.m.)

[Price]
3,240 yen / 45 minutes